COMMISSION / UTILITY BOXES IN SVENDBORG (DK) 2020
---
1/ Toldbodvej
Goal 6: Clean water and sanitation.
"The decoration is based on the sea's color scale from deep blue to delicate light turquoise. A mussel shell is reproduced in profile and centered around a corner. In several places in the country, for example in Vejle Fjord, thousands of mussels are exposed to help them purify the water. "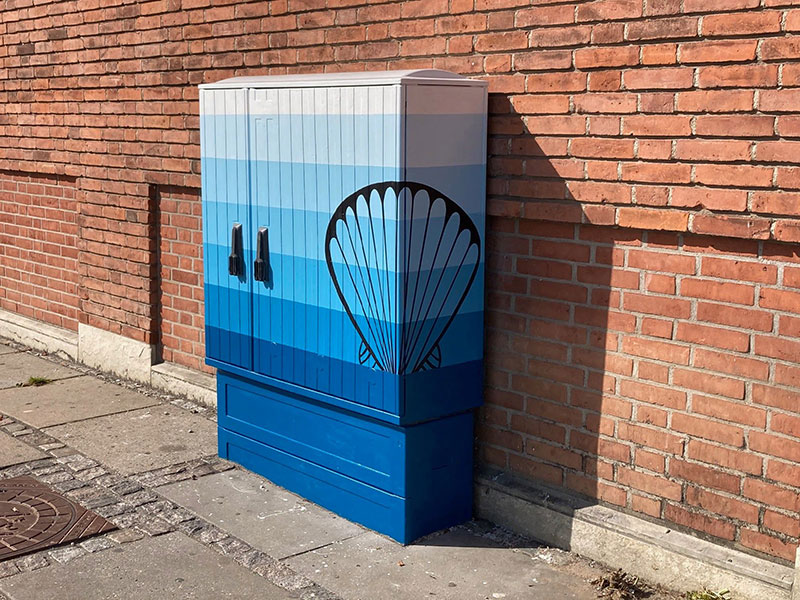 ---
2/ Vestergade
Goal 13: Climate action.
"The decoration is based on a yellow color scale from strong solar yellow to delicate light yellow. The profile of a wind turbine is repeated in perspective. Solar and wind energy has become mainstream. In just one year, for example, Britain's coal consumption has fallen by 52 percent. Three coal power plants were closed , and the old industrial nation now has more wind power than coal power. "